July 6, 2021
Top 5 Best Websites To Find Properties For Sale Or Rent In Singapore
Whether you are a Singaporean or a foreigner working in Singapore, you need a place to stay.
Many people look for homes to rent or purchase but are unsure where to start with the search. With today's technological advancements, the real estate market has been increasingly available online with a range of different websites to choose from.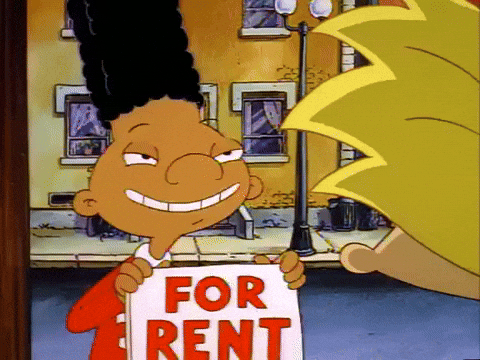 This brings a problem especially to those who can barely squeeze their time to search through the vast digital property market.
With that, your chances of getting the best deals for your dream house get thinner as you're faced with limited offers. Most users end up searching for days to no avail.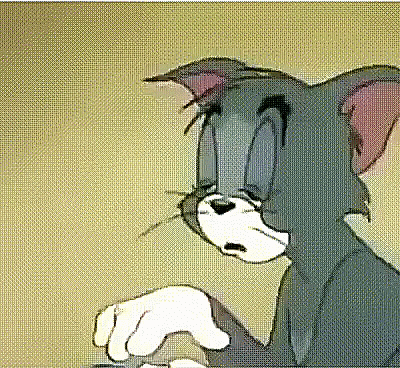 Are you looking to rent a room, rent a studio apartment or rent an entire house? Luckily, we have listed some of the best websites that are easy to navigate to help you in your hunt for the perfect home in Singapore.
Best Websites To Find Properties For Rent Or Sale 
1. PropertyGuru.com
Upon entry to the website, Property Guru immediately presents to you all its offerings on properties either for sale or rent.
You can type in the location you prefer and select either buy or rent for a quick search on the properties that meet your criteria. The website offers assistance through a property guru in finance for clients who need financial advising regarding their housing plan.
On the website, you can also find the newest completed projects for those people who want a brand-new house to own. It also has curated collections of cheap houses provided by the Housing and Development Board and homes you can rent for less than $2,000.
If you cannot personally visit a property you want to check out, the website even has virtual tours that you can take in the comforts of your home.  
With their tools, you can easier find the room you want to rent. Studio apartments and homes are included as well.
2. 99.co
The website will welcome you with an organized presentation of their services, making it easier for the clients to use. It also offers a quick search feature to aid you in finding a house within the location you desire.
It adds options like property status and property type in the search to narrow down the options and eliminate misses. They present recent projects that they think will become more popular in the coming months.
They also have featured projects which are currently the "hot deals" in the market. Suppose you feel uncomfortable with visiting a house in the listing, you can check if the one you are interested in has a video for potential buyers to review. Aside from that, some agents can do a virtual tour via video call for their client's convenience.
Furthermore, they also showcase upcoming condo launches. You can find the cheapest property for sale here at around $200,000. 
For those looking to rent a place, the cheapest can cost $500 a month. Of course, the location might not be optimal. 
3. Rentinsingapore.com
Rent in Singapore is a website that specializes in entire house or room rentals.
It offers an organized design in its user interface for prospects to navigate themselves on the website easily. People who have rooms or properties to spare can list their place on the website to find potential people to rent them.
You just have to input essential details like the rental type you can provide, the property's address, the room type, the room or property's pictures, and most importantly, the rent per month in Singaporean dollars. These details speed up your search for a room or studio apartment to rent. 
For individuals looking for a place to stay, you need to create a profile to match the available properties listed on their website. They require you to provide some personal information so you can get the room or house best suited to your profile. Aside from that, you can also look for roommates if you want to share the expenses for a property rental you cannot afford on your own. 
4. Edgeprop.sg
This website is ideal for those with a family since they offer a quick search tool that includes a filter for the nearest amenities to a property. Aside from that, the website also has a mobile application version for both Apple and Android users.
Along with that application, they also maintain a social media presence on most platforms to provide the latest updates. They even offer free tools like Edge Fair value for those who want to acquire a property for a low price. They also present the newly launched properties for those who are into real estate.
Moreover, the website features upcoming launches that they strongly recommend for all their website visitors. Interestingly, they also feature properties that are below valuation for clients who want quick ownership. And for those potential clients who do not want to visit the site for a survey, the website has readily available property video for you.
One can find properties for as low as $800,000 for acquisition. Also, one can rent a room on their website for as low as $900 per month.
5. Ilivesg.com
This website is by far the most user-friendly website on this list. It also specializes in listing properties for rent in Singapore. In their quick search tool, you can either search by location or search by MRT.
This feature gives a good option for those people who are looking for a house with an easier commute. The website provides options like finding a single room or a whole unit for rental. Moreover, you can also look for roommates or tenants using this website. Therefore, you can post your place if you want to put it up for rental.
They also provide a shortlist for the most recommended rooms for clients who wish to find a room the fastest way possible. You can create this shortlist yourself so that you can check it out at a much later date. You can rent a room on their website for as low as $500. For whole units, you can rent one for at least $3,000.
In Conclusion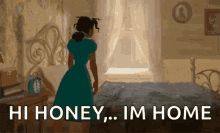 And those are the top five websites recommended by RenoLoan, one of Singapore's best renovation loan comparison sites.
Buying or renting a property in Singapore is easier than you think! Each website offers a unique feature for clients with different needs and tastes, so be sure to find one that suits you best.
DON'T MISS
Related Articles