July 2, 2021
A Comprehensive Guide On The Cost Of Home Renovations In Singapore
How much should you spend on renovating your dream home?
If the thought of renovation costs scares you, you're not alone.
The cost of a home renovation can easily go up to $60,000, and even $100,000 depending on the design and materials you choose. You can get a free home renovation loan quote here.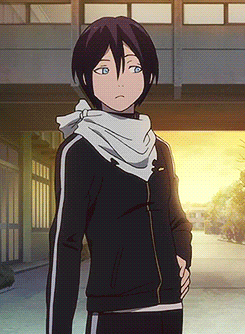 A renovation includes many important decisions, things to consider, and even extra hidden expenses. But the most important thing is that it should give you and your family the sense of satisfaction without breaking the bank.
To make budgeting easy for you, here is a comprehensive guide on the average costs of home improvement and repairs in Singapore.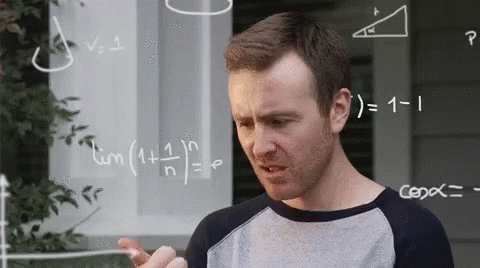 What Is A Home Renovation Loan?
A renovation loan is designed to give homeowners the funding they needed to fix or improve their houses.
Renovation costs depend on the work you plan to do, whether you want to repaint your rooms or create a new floor. This loan will only work if you are the owner of the house or if you are a member of the family.
Since this loan is specifically made for refurbishments, the interest is lower compared to personal loans.
However, it also comes with restrictions, including what kind of improvements you can use the loan to pay for, and the money has to go directly to your contractor or interior designer.
List Of Basic Home Upgrades You Can Use Renovation Loans For
Home renovation does not always have to be big projects such as updating your bathroom or refurbishing your kitchen. Some basic home improvements that renovation loans also cover include:
1. Updating heating and cooling units
2. Waterproofing
3. Energy enhancements
4. Mold remediation
5. Repainting or redecorating walls
6. Replacing old furniture
7. Repairing the garage door
8. Basic bathroom fittings
9. Installation of built-ins
No matter the project, you can expect a renovation loan to cover it—given that you've chosen the right one. You should also make sure you stay within budget since it is easy to splurge on materials such as high-end and sophisticated finishes.
Home Renovation Loan Costs In Singapore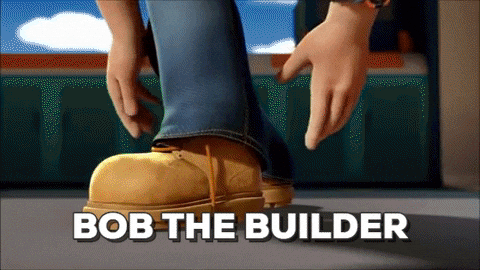 There are many things to keep in mind with regards to using your loan on renovations. To give you an estimate, renovations for a typical Housing Development Board flat can go as low as $20,000 for a simple improvement to over $100,000 on heavy renovations for a five-room flat.
If you plan to renovate a landed property or condominium, average costs will get steeper. If you are getting a renovation loan, you can estimate the costs here. 
Common major works you can do when renovating your home include:
– Hacking
– Masonry
– Ceiling and partition
– Carpentry
– Plumbing work
– Electrical work
– Painting 
– Glass applications
– Cleaning and polishing
For a better image of how much you might have to spend, the table below will depict estimated renovation costs in a 90-square-meter, 4-room HDB flat in Singapore which is the residence majority of residents in Singapore live in.
The calculation includes renovations for the living room, kitchen, dining room, bedrooms, and bathrooms.
| Work | Light | Moderate | Extensive |
| --- | --- | --- | --- |
| Hacking | $400 - $2,000 | $2,000 - $3,600 | $3,600 - $19,000 |
| Masonry | $600 - $5,400 | $5,400 - $15,400 | $15,400 - $59,600 |
| Ceiling & Partition | $200 - $1,400 | $1,400 - $2,300 | $2,300 - $8,300 |
| Carpentry | $700 - $14,000 | $14,000 - $22,600 | $22,600 - S$84,30 |
| Plumbing | $200 - $600 | $600 - $1,300 | $1,300 - $5,600 |
| Electrical | $300 - $1,700 | $1,700 - $3,200 | $3,200 - $7,700 |
| Painting | $200 - $1,400 | $1,400 - $1,800 | $1,800 - $4,100 |
| Cleaning & Polishing | $300 - $1,100 | $1,100 - $1,700 | $1,700 - $13,900 |
| Total Average Cost | $15,550 | $39,950 | $127,200 |
You might have heard of Minimalistic home designs, Scandinavian designs and more.
If you are interested in changing the style and design of your house, your renovation loans can also cover those.
Read more in the table below to know how much each style will cost you.
| Style | Average Range |
| --- | --- |
| Traditional | $40,000 - $75,000 |
| Industrial | $50,000 - $80,000 |
| Transitional | $55,000 - $85,000 |
| Modern | $60,000 - $75,000 |
| Minimalist | $60,000 - $75,000 |
| Vintage | $60,000 - $75,000 |
| Eclectic | $65,000 - $75,000 |
| Scandinavian | $65,000 - $90,000 |
| Contemporary | $70,000 - $90,000 |
Factors That Affect Your Home Renovation Cost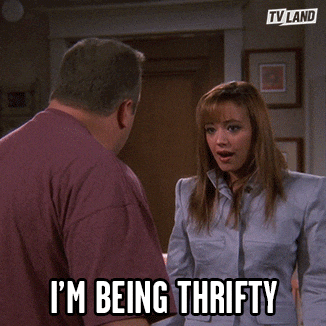 Costs are always a main concern for any homeowner whether they employ a professional or do the project with a Do-It-Yourself approach.
Homeowners need to get a clear picture of exactly what makes renovation costs soar, including the basic and hidden costs. They should also think of leaving a wiggle room in case they go over budget. Below are some of the factors that affect overall home improvement expenses:
Property Size and Type 
The bigger your house, the more work, and funding will have to go into your renovation.
You should also keep in mind that the type of property you want to be renovated will also affect overall costs. It is cheaper to renovate a flat compared to private properties such as landed housing and condominiums.
Private properties are more expensive because of their configurations, including but not limited to split levels and double-height ceilings. However, these properties give you more freedom to customize—which means more costs—since they do not have the restrictions that apply to HDB flats.
Property Status
Generally, you will have to pour more funding into renovating a resale house.
The building itself is older and some of the facilities will need to be changed. Common ones will be electrical wirings, the toilet as well as wall repainting.
However, a resale house is often larger than a BTO. For a 4-room BTO, the size of the property will be between 93sqm to 95sqm. For a resale 4-room flat, it will be between 103sqm and 105sqm. 
Type and Extent of Work Needed
Depending on what you want to do, you might spend more on renovating your house. The aspects you are expected to spend most of your funds on are carpentry, masonry, hacking, and disposal.
If the house's plumbing and electrical systems still function and fit in the house's new layout, you can spend more on the maintenance of these instead of reworking them.
Materials and Finishes
What materials and finishes you choose to work with is another big factor in your overall expenses. Some examples of materials would include marble countertops, wooden paneling, and granite finishes. Although these materials may give your home a sophisticated look, you will end up way over your budget if you're not careful.
You should also consider the labor costs, especially if you intend to have fixtures installed. If you are thinking of having furniture shipped, that is another thing to keep in mind.
Who You Want To Hire For Renovation
Of course, hiring professionals to do the job won't come for free, nor is it cheap. You can either hire contractors for construction or hire interior designers who will take care of everything for you.
If you simply want to focus on the general build of your house, you're better off hiring a contractor.
However, you would have to manage the project schedule, design of the house, and sourcing of materials. This option is ideal for those who already know the specific details: what and how they want it, as well as where everything should go. This option also gives you full control over the management and creative process!
If you opt for the interior designer, these professionals will handle everything. They will cover everything, from conceptualization down to sourcing of materials. IDs will be the ones to coordinate with contractors and get everything built and installed beautifully. You will likely get a customized home design that is made specially to fit your needs.
However, going for this option means you would have to add a consultancy fee on top of your renovation costs.
Tips to Reduce Costs on Renovating Homes Tip 1: Set and Stick to a Budget
This seems like a common thing homeowners do, but most of them fail to set a budget before starting their renovations. If you don't have a budget, it would be easy to overspend.
Before starting any home improvement projects, be sure to take the time to think about how much you can shell out and create a realistic budget.
Tip 2: Prioritize your needs before your wants
The easiest way to stick to your budget is to know exactly what you need during the renovation.
It would help if you create a list of everything you like before separating these into needs and wants. You should focus on the living room or the kitchen first, where everyone in your family is likely to spend time the most. These places should be the focus of your time and investment.
Tip 3: Research extensively
It would immensely help if you take your time to research. Be smart with where you use high-end and economical finishes. Where to source for quotes?
Don't settle for what you find online—you can also ask friends and family for finishes they've used before and where they found these. You should be able to find a trustworthy vendor and will offer you things to beautify your home without overspending.
Tip 4: Opt to buy your own furniture since built-ins are more expensive
No matter how beautiful built-in furniture is, let's be honest. Carpentry work is costly. You should reserve this when ready-made solutions are not available. If you want to save more, opt to buy your furniture from places such as IKEA or Taobao and build them yourselves.
Another thing to keep in mind is built-in furniture stays in place. It wouldn't be smart to have everything custom-made if you or your partner is the type of person to change layouts every few years.
Tip 5: Minimalism
Cues Marie Kondo.
What can go wrong with opting for minimalism?
Not only will it help you stay well within your original budget, but it can also ensure your house will never be cluttered. Worried about surprise visits from friends?
Minimal-style homes will almost always be in a picture-perfect state!
Another benefit to minimalism is, there are fewer things in your home—less dirt and dust and an easier cleaning experience. It would also fit the limited spaces offered by Singapore homes. 
Final Thoughts
Home renovation in Singapore doesn't have to be financially constraining.
If you really want to undertake this process, renovation loans would be a huge help.
Using a renovation loan for your home project is definitely better than digging into your own hard-earned savings.
However, you should still take the time to think and plan out what you want to refurbish to avoid going over budget. Hopefully, with this guide, you won't be overwhelmed with improving your home!
If you need help finding renovation loan quotes, let RenoLoan help you! Get a quote in minutes here!
DON'T MISS
Related Articles