August 10, 2021
Best Licensed Moneylenders Guide: What Are The Options To Getting Renovation Loans & How?
Your home is your sanctuary. It's where you live, work, play, and raise a family. Sometimes, your home will need repairs and other times, it will need extensions to grow with you.
For example, you will need a home renovation if you want to improve the feng shui of your home. Or, you will need a home renovation when you and your partner welcome a new baby.
Renovation loans are practical solutions.
Read the article below to avoid choosing the wrong loan or falling prey to loan sharks. We'll analyse what sets renovation loans apart, what you can use them for, and how much you can borrow. You'll also learn about eligibility conditions, required documents, and related charges.
Keep reading below!  
What Do You Need To Do Before Borrowing A Renovation Loan From A Legal Moneylender? 
How do you apply for a renovation loan?
Before taking a renovation loan, consider whether it's your best option and what provider fits you best. There are plenty of lenders from banks to financial institutions, so which of them is the best fit for you?
One of the best licensed moneylenders in Singapore is able to provide you the cash you need in the shortest time possible and at the lowest rate? 
What Is A Renovation Loan?
A renovation loan is a sum of money you borrow from a licensed moneylender or bank but that you can only use for your home's renovation. 
While you may also use a personal loan for a home renovation, there are still a few differences to take note of.
Renovation loans often offer lower interest rates as compared to personal loans. Renovation loan contracts allow you to repay within 1 to 5 years.
Getting lower loan interest rates and longer loan tenures will help to ease your financial burden.
Instead of spending hours comparing loan rates, you can get a couple of quotes for free using our tool here. Not to worry, there are no obligations and only the best renovation loan lenders are included.
Are Renovation Loans From Licensed Moneylenders Different From That Of Banks?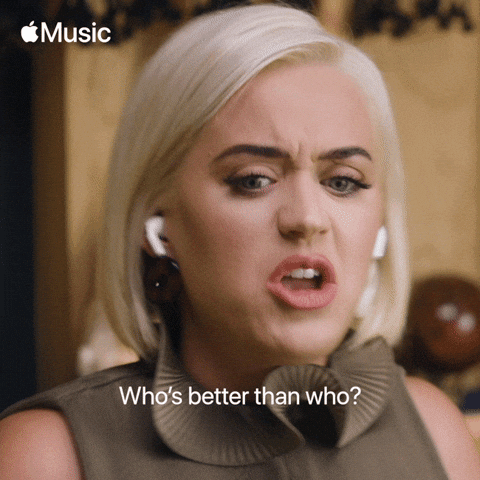 Renovation loans from licensed moneylenders are similar to those from banks because you will still apply for a sum of money that's disbursed to your contractor for renovating your home.
However, bank loans are cheaper.
Consider that banks' interest rates barely reach 3-4% per year, whereas moneylenders' interest rates reach 4%/month.
Conversely, licensed moneylenders' renovation loans are:
– More flexible. Some banks impose strict conditions, including an excellent credit score or proof of ownership. If you're renting that property, you may be rejected. 
– Easier to get. Banks take about one week to assess your application, considering your income and credit score too. In turn, licensed moneylenders don't focus so much on your past financial history but rather consider your current ability to repay the loan. That means you have more chances to get your loan approved at a moneylender's. With all the necessary documents, you can get your renovation loan from licensed moneylenders within a day!
– More versatile. Banks don't allow renovation loans for furniture, whereas some legal moneylenders in Singapore cover this necessity.
– They welcome those with bad credit. Licensed moneylenders will look at your current income to determine the outcome of your loan. You might still be able to get a renovation loan despite having a bad credit score.
How Much Can You Borrow From A Licensed Moneylender In Singapore?
According to MinLaw, you can borrow: 
– Up to six times your monthly income if you're a citizen, permanent resident, or foreigner earning at least $20,000/year
– Up to $3,000 if you're a citizen/PR earning less than $20,000/year or a foreigner earning $10,000-$20,000/year
– Up to $500 if you're a foreigner earning less than $10,000/year
If you require more money for your home renovation, especially if your house is a 5-room HDB or a landed property, there are several ways to work around it.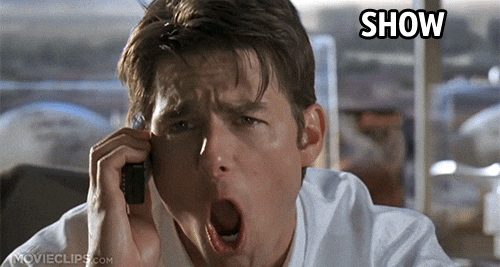 Here are some alternatives:
– Opt for a personal loan instead of a renovation loan and use that money for your home remodelling. 
– Get a renovation loan to cover most of your costs and a smaller personal loan for the remaining renovations.
– Apply for two renovation loans with two different providers, but make sure you can afford to repay them first. Remember that the current Total Debt Servicing Ratio in Singapore is 60%, which means your monthly installments across all your loans can't add to more than 60%/month.
– Take two consecutive renovation loans. Arrange your renovation goals according to their importance and urgency. Use your first loan to address the things you need immediately, such as flooring and electrical works. Next, get a second renovation loan for carpentry and painting. 
What Can I Use A Renovation Loan For?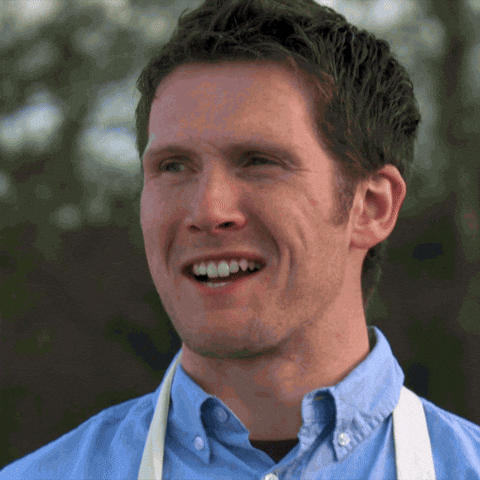 Wondering how does renovation loans work in Singapore?
Banks in Singapore allow you to use renovation loans only for these purposes:
– Basic bathroom fittings
– Built-in cabinets
– Carpentry
– Electrical works
– External works (roof, balcony, gutters, etc.)
– Flooring
– Painting
– Tiling
– Wiring
If you choose to apply for a renovation loan with a licensed moneylender, your reach expands. You can use your renovation loan funds for even more purposes such as:
– Covers
– Curtains
– Fittings
– Furniture
– Kitchen appliances
– Mattresses
Pro tip: Licensed moneylenders are laxer with these conditions, so some allow you to purchase several accessories using this renovation loan. Check several offers before sending your application.
Why Should I Apply For A Renovation Loan Instead Of Tapping Into My Savings?
We are talking about your hard-earned savings or your emergency funds. These should not be touched unless there is a loss of income or a medical emergency.
There are pros and cons to both using your savings and taking up a renovation loan.
For example, using your savings means:
– You won't have to pay interest.
– You don't need to worry about your credit score.
– You don't have to deal with renovation loan bureaucracy. 
– You can spend more than $30,000 if you have that money saved up.
– You can purchase whatever you want whenever you want without going through the bank and the contractor.
Basically, using your savings is a convenient and flexible option.
The downside is you won't have as much – or any – savings left. So, if you're losing your job or getting into a car accident, you won't have quick cash to fall back on.
Or maybe you need that money in your savings account for another goal, such as purchasing a home or getting a new car.
Besides, renovation loans:
– Are more affordable in the long term. Although you'll need to pay some interest now, your home's value will increase. If you decide to sell it, your profit will cover the current interest costs.
– You can get a monetary tax deduction. You're only eligible for this option if you're renting your home or using it as a source of income in any way. Also, you can only use the renovation loan for repairs and maintenance work, not enhancements.
– Can amount to more than your savings account. Remember that you can obtain up to $30,000 for a renovation loan, whereas you may have less money saved up.
– Will increase your credit score. You may not know this, but people with no preexisting loans have smaller ratings because their creditworthiness is challenging to be assessed based on limited data. So, repaying your renovation loan's instalments diligently shows financial institutions that you're a trustworthy client, and so you'll get access to other – more massive – loans in the future.
– Able to sell your house for a higher price. After the home renovation, the value of your home increases. With that, you will be able to quote a higher price when you decide to upgrade your home or relocate.
Prepare These Documents Before Visiting The Licensed Moneylender's Office
Before applying, check your legal moneylender's eligibility conditions and make sure you have the necessary documentation to prove them.
Most banks in Singapore lend money only to:
– Citizens and PRs
– People between 21-65 years old
– Those earning at least $24,000/year
– The property owner or a relative, with the owner's consent
Some legal moneylenders in Singapore may not impose these strict conditions. 
As a rule of thumb, you'll need the following paperwork:
– Proof of identity (NRIC)
– Proof of income (latest Notice of Assessment; past 3-month computerised payslips or past 12-month CPF statements)
– The original quotation that both you and the contractor have signed
– Proof that you're the owner or a relative with the owner's consent
– Evidence of relationship if you're submitting a joint application
For an in-depth explanation on the renovation loan applications, you can read our latest article here.
Is There A Cap On The Costs Licensed Moneylenders Can Charge? How Much Can Licensed Moneylenders Charge?
There is a maximum fee that licensed moneylenders can charge. They will not charge exorbitant rates. The best renovation loan provider will offer you the best rates. 
MinLaw has established the following costs that a moneylender can charge:
– Maximum 4% interest/month that's calculated from the outstanding loan balance
– Maximum 4% late interest/month if you miss a deadline
– Maximum $60 late payment fee
– Maximum 10% admin fee
Let's assume you take a $20,000 renovation loan at 3%/month and $800 monthly installments. You repay $3,000 of the principal amount. The following month's interest rate will be 3% of $17,000, so $510.
If you miss this $800 payment, you can only be charged up to 4% of that $800 installment, so it will be $32. 
Remember: MinLaw establishes that the total interest rates and charges cannot exceed your principal amount.
Things can be slightly different for renovation loans depending on your provider. As such, many banks in Singapore impose:
1% processing fee

$80 late payment fee

1-2% early repayment fee calculated from your outstanding balance

1% cancellation fee based on your unpaid balance cancelled
How Do I Know If I'm Dealing With A Licensed Moneylender Or A Loan Scam? 
Many Singaporeans fall prey to Ah Longs. However, these unauthorised loan providers are dangerous. They harass and threaten their clients but also resort to extortion and blackmail. 
Please learn to protect yourself. Here's how to recognise them:
1. Refer And Check The Ministry Of Law's List Of Licensed Moneylenders 
Unlicensed lenders aren't on MinLaw's list of licensed practitioners that you can access here.
Remember: Although your preferred moneylender's website can look professional and legit, double-check them for your own safety anyway. Anyone can create a website today. 
2. Look Out For The Form Of Advertisement By The Moneylender (Such As SMS, Phone Call)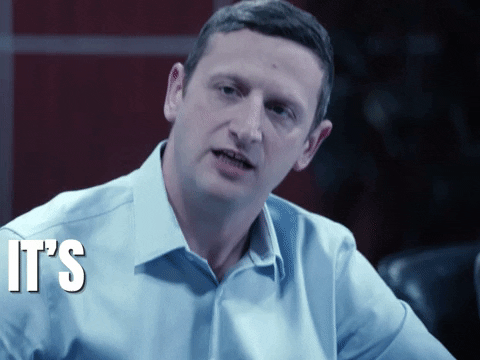 MinLaw restricts moneylenders' advertising channels to business and consumer directories, their websites, and their business's physical premises.
If you're contacted via an SMS, a WhatsApp message or a phone call, it is 100% a loan scam or a loan shark. 
Remember: Loan offers you receive in texts, e-mails, or flyers are either from loan sharks or moneylenders breaking the law. Contact the police or the Registry of Moneylenders immediately.
3. Check The Interest Rate And Fees Offered By The Lender 
Practitioners who are unauthorised or otherwise breaking the law will charge more fees than legally-established ones. 
For example, many illegal lenders ask for money before loan approval to hasten that submission process or grant you more money. Licensed moneylenders will not ask for money to approve your loan. In fact, your fees will be deducted straight from your loan. 
Remember: Licensed moneylenders can only impose the interest rates and fees established by MinLaw.
4. Check If The Licensed Moneylender Has A Physical Address
Loan sharks don't have physical addresses because that way, the police could find them faster. So if you're unsure of your creditor's status, Google their business premises.
Remember: A licensed moneylender is obligated to have at least one meeting at their premises to sign the contract. A face-to-face meetup is necessary to confirm the loan contract. 
5. They Will Ask You For A Face-To-Face Verification 
Legal moneylenders can't approve your loan over the phone or in an e-mail, although they can tell you in a message if you qualify for their financial assistance. Before disbursing you the money, though, they must conduct a business meeting at their headquarters.
During this meeting, the moneylender conducts face-to-face verification and explains all the details of your contract. 
Remember: Lack of due diligence is a red flag. Alert the authorities if you've been proposed or given money in a shady location.
What Should You Take Note Of When Dealing With A Licensed Moneylender? 
Some licensed lenders can act outside of these pre-established rules.
Report them immediately if they:
– Threaten or harass you
– Use physical or emotional violence
– Destroy your property
– Withhold personal documentation
Demand passwords
– Use your credit card
So, What Should You Do When Your Loan Has Been Approved? 
When your loan has been approved, make sure: 
– Your licensed moneylender explains the contract terms fully
– You don't sign an incomplete or blank document
– You receive a copy of that document
– You're not asked for more than 10% of the admin fee
Next: 
– Start paying your monthly installments according to schedule. Make sure the moneylender gives you receipts every time so that you can save them in case of any misunderstanding.
– Double-check with your contractor to make sure they're spending your loan money according to plan.
– The licensed moneylender is allowed to conduct on-site visits, so make sure you accommodate those visits.
What Should You Do If You Are Unable To Repay Your Loan? 
Unexpected situations may occur and it might result in you struggling with your loan.
Some people cannot repay their loans, in which case the legal moneylender is legally allowed to employ a debt collecting agency. These agencies aren't regulated in Singapore and, although they're not allowed to use intimidation tactics, it's best to avoid this outcome.
Instead:
Speak To Them And Request For An Extension 
Your licensed moneylender is likely to accept debt restructuring because they don't want to lose their money. An amicable resolution is in the best interest of all parties, so be honest with your debt provider. 
A good licensed moneylender will be willing to help you.
Explain why you were late repaying the loan and what you're planning to do about that. Come up with a new budget and documentation to support your new plan. 
If you don't have financial planning and negotiation skills, you can reach out to Credit Counselling Singapore. This NGO will help restructure your debt and approach the moneylender on your behalf.
File For Bankruptcy 
If you owe more than $15,000 and can't repay that debt, you can file for bankruptcy. Although this alternative spares you from paying additional interest or from being sued, it's a double-edged sword.
As such, your credit score will considerably decrease, and you won't access other loans. Even if you repay that debt, your credit rating will be low for years to come.
In Conclusion
Renovation loans are affordable and flexible solutions if your home needs a makeover. You can use them for different purposes, and they have lower interest rates compared to personal loans.
Licensed moneylender's loans are also more flexible compared to bank packages. You'll be able to use them for more renovations, and you'll deal with less bureaucracy. You can get free renovation loan quotes here.
To find out if the licensed moneylender is professional, you should read their customer reviews before applying with them.
We hope that this guide to renovation loans in Singapore has helped you! Remember to avoid loan sharks and use only legal solutions in case you can't reimburse your loan.
DON'T MISS
Related Articles