May 28, 2021
5 Simple Tips To Get The Best Renovation Loan In Singapore (2021 Update)
Singaporeans want nothing but the best, right?
If you're looking to give your house a makeover, you may well need to take out a renovation loan to cover the cost.
For those who have already done the maths and calculated the funds needed for your dream home improvement, you must know by now that it costs an arm and leg. And this is where a home renovation loan comes in handy.
It can be difficult and tricky to find the best renovation loan that can accommodate your planned home upgrades without breaking the bank long-term.
This is why understanding them better beforehand is crucial to saving money and avoid taking in too much debt. The good news is there are many ways you can identify the best renovation loan arrangement and find the perfect lender that both suit your needs.
With that, here's a list of the things you should look out for when looking for a renovation loan.
5 Things to keep an eye on for the best renovation loan in Singapore
1. Low interest rates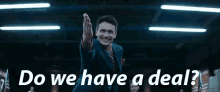 This is probably the top list on every borrower's guide to getting the best renovation loan. Not all banks will offer the same renovation loan interest rates. 
Every percent plays a huge role in your loan because a renovation loan is a long-term financial commitment.
After all, you want to be charged as little amount as possible when repaying.
The interest rates, simply put, are the amount of money the lender is to charge you when you apply for a renovation loan. This is commonly calculated based on a certain percentage of your overall loan. Once your loan gets approved, you will have to repay the principal plus the interest. This is usually spread over your chosen term of the loan.
The best renovation loan provider should provide the lowest interest rates and make the loan affordable based on your credit score and repayment capabilities. The base renovation loan interest rate today starts at 3% p.a. This is why you must review and compare interest rates from various lenders and determine what fits on your monthly repayment budget.
It is also important to note that renovation loans' interest is calculated every month. That means you will be charged based on the outstanding balance of the loan, reducing the interest over time as you slowly pay off your loan amount.
2. Flexible loan tenures
In addition to low interest rates, another thing you need to keep an eye on when you apply for a renovation loan is the length of your loan repayment, also known as the loan tenures.
Just like how nobody likes to have their financial assets frozen, having a flexible loan tenure will help you greatly.
Since about any type of loan is broken down into monthly installments to pay, you will have to determine your comfortable monthly repayment amount. That way, you will have a well-reasoned comparison between your monthly budget and accessible loan repayment plan.
 In Singapore, banks will usually let you pay back for up to 5 years duration. While longer loan tenure sounds pretty much the deal, it is also important to know what this duration entails. That is, you might probably see a significant decrease in monthly payment but you'll actually end up just paying more of the total amount due to the increased interest. So, make sure to consider what works best for you based on your finances.
3. Fast loan processing
Finding the right lender to grant your best renovation loan can be challenging. This is especially true if you want your loan to be processed within a short period.
This usually happens when your house requires urgent repairs especially to the point when the damages can pose a safety threat. This includes damages in roofing or other electrical and plumbing problems that require immediate attention.
A good lender should be able to promptly assess your application, book you in for final approval, and release the funding as soon as possible. In fact, a 24-hour turnaround is much preferred. Always ensure that your lender tries to the best of their abilities to make sure that you have a smooth application process and that they cater well to your needs.
If you are racing against time, you can submit a free enquiry form on our website to receive a free quote in minutes. It's fast and easy!
4. Reading reviews from past customers
With the advent of technology today, one sure way to check a company's service quality is through reading online reviews from customers.
Before you apply renovation loan to any financial institution, it's best to check out their website's feedback pages and social media accounts first. This can give you enough information from past clients to identify whether or not they're something you can actually do business with.
Just be mindful of those organizations that try to influence and even rig people's reviews of their business and services. It pays to always do thorough research and look first for the best plan for you before taking the next step.
5. Professional and helpful customer service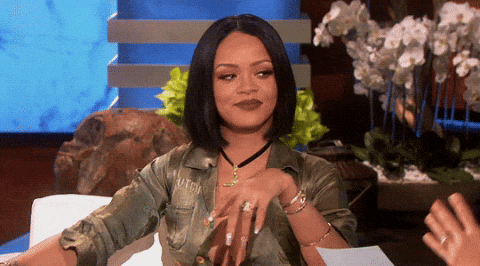 Finally, a good rule of thumb in finding a professional financial business is through their loan agents and customer support. Nothing shouts more genuinely efficient and effective than professional supports that are always ready to accommodate and help clients.
This not only shows that the company has a well-maintained structure but also that they ensure that they always prioritize their clients' needs.
This can save you a lot of headache and time as someone will always be ready to assist you from the initial inquiry until disbursement.
If you have other questions about renovation loans in Singapore, you can read our FAQ page here!
DON'T MISS
Related Articles